Best Books about Gambling
Looking for ways to improve your gambling skills? Or just looking for a good read about the fascinating gambling world? Whether you are a gambler or not, it is always beneficial to learn new things.
As a gambler, you don't want to miss on those opportunities to power up your skills. Professional and well-known gamblers are all into reading and learning. They are always seeking ways to improve their concepts and understandings. So why not you too?
We have compiled a list of amazing books about gambling that you may want to indulge in.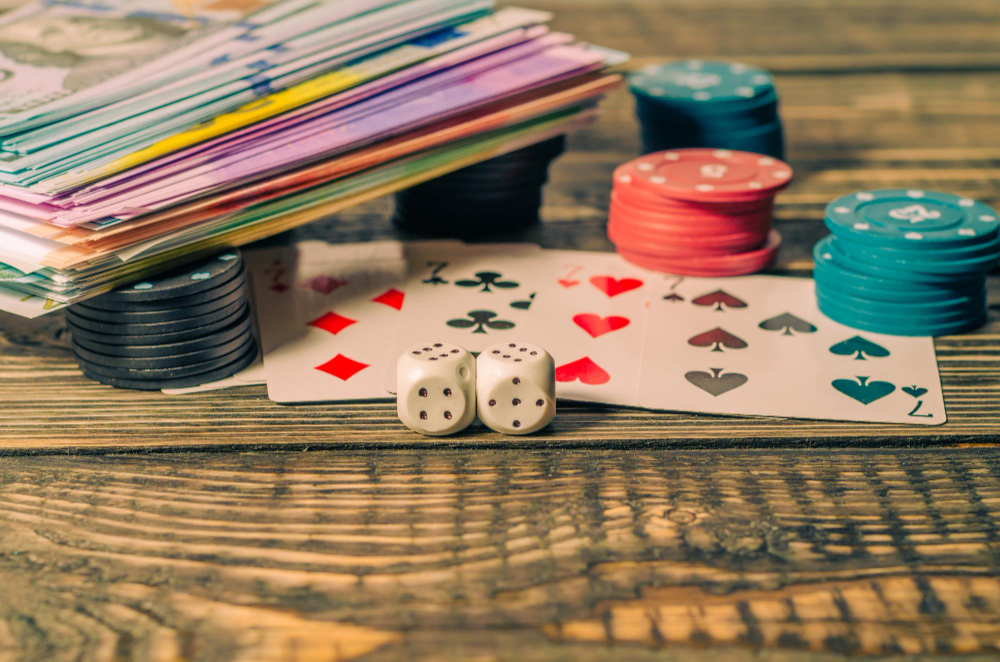 Bringing Down the House
Ben Mezrich authored "Bringing Down the House" and published it in 2002. "Bringing Down the House" tells about the journey of six MIT Students who made millions by playing poker in Vegas. It is based on a real-life account of Kevin Lewis who was an MIT student at the time.
In the book, the main character, Kevin Lewis was recruited to be part of a blackjack team. It told the exciting encounters of the characters, and how they're able to win millions by playing blackjack.
The Biggest Bluff
Maria Konnikova, the writer of "The Biggest Bluff", talked about poker gambling psychology. Here, Maria wrote about the psyche of poker players, how to improve gambling skills, and understand human behaviour. It's a great book for aspiring poker players who want to improve their gameplay and understand their opponents' train of thought.
This is actually a written account of Konnikova's personal gambling exploits. Describing how she became a great poker player from being a total beginner. This book will surely keep you captivated.
A Man for All Markets
The book "A Man for All Markets" is another true-to-life story about gambling.
Author Edward Thorp proved that gambling isn't all about chance. From a mathematician to a successful hedge-fund manager, Thorpe believes that to beat the market, you need proper education.
Trying to prove that winning can be solved through a certain formula, Thorp spent endless time on research. Studying about formulas and strategies he devised on beating the market as a whole. Thus, making it an all-around book for gambling, trading, and finance.
The Greatest Gambling Story Ever Told
This book is perfect for avid horse racing aficionados. It is a true tale involving three gamblers, a spectacular female horse, and the Kentucky Derby. This thrilling narrative is about the story of three gamblers who embarked on the most dangerous bet ever made in their lives.
The story unfolds when, unknowingly, the protagonists made a bet with a Mexican drug cartel. They racked their brains on how to get their money without getting killed out of such a risky bet.
Fortune's Formula
This is an intriguing book published in 2005. William Poundstone reveals the history behind the "Fortune's Formula". Two great names, Claude Shannon and John L. Kelly began their get-rich-fast goal in 1956.
They both went into studying gambling and other investments giving birth to "Kelly Criterion", also known as the "Fortune's Formula". Hence, this book uncovers the untold story of how the said formula beat the casinos and Wall Street.
The Theory of Poker
David Sklansky's "The Theory of Poker" published in 1999 gave readers something to look forward to. This book was written in an easy-to-read and informative manner. It's an interesting book full of tips and tricks on different game variations. This book shows you different game concepts as well as how your gameplay affects the odds.
If you're looking for somewhere to start, this could be it. As a professional poker player, David Sklansky makes a good mentor for all. A lot of his readers are now successful and famous poker players.